Wisconsin Society for Parenteral and Enteral Nutrition's
Thirty Seventh Annual Fall Symposium
September 24, 2019
Aurora Medical Center ~ Summit
36500 Aurora Drive
Summit, WI 53066
AUDIENCE
WiSPEN is pleased to host its 37th Annual Symposium to a multidisciplinary audience of dietitians, pharmacists, physicians, nurses, and students.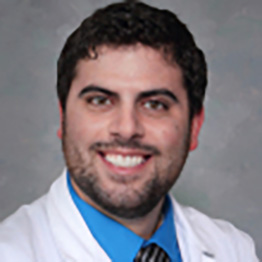 Assistant Professor Medical College of Wisconsin
Department of Medicine, Division of Nephrology, Milwaukee, Wisconsin
Nutritional Interventions for Acute Kidney Disease and Dialysis
Review the evidence of protein intake through stages of CKD
Discuss whether potassium restriction matters in patients with more advanced CKD
Discuss the nephrology challenges of TPN in the anuric and polyuric patient
Review the challenges the challenges CKD patients face with phosphorus and sodium intake

0499-9999-19-020-L01-P

(0.1 CEU)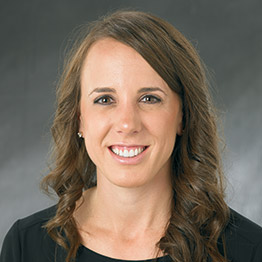 Registered Dietitian Outpatient and Inpatient
Aurora Medical Center, Summit WI
Low FODMAP Diet
Review what FODMAPs are and the various subtypes
Briefly explain how FODMAPs contribute to GI symptoms
Identify patients which would benefit from a low FODMAP diet
Describe the 3 phases of a low FODMAP diet

0499-9999-19-021-L01-P

(0.1 CEU)
OBJECTIVES
Our educational objectives are to discuss the most recent research in the field of nutrition support. All our topics are knowledge-based with the following objectives:
Recognize the signs and symptoms of catheter related blood stream (CRBSI), exit site, and tunneled tract infections involving central venous catheters.
Discuss metabolic complications from PN including fatty liver, metabolic, bone, and hyperglycemia.
Review catheter locking techniques to prevent CRBSIs in long term PN patients.
Identify refeeding syndrome and be able to recognize those at increased risk.
Be able to construct recipes for blenderized tube feeding, both homemade and a combination of commercial formulas.
Discuss the expected use of blenderized tube feeding (BTF).
Analyze clinical cases for potential ethical challenges that are present or may present.
Relate basic ethical principles to specific case examples encountered.
Determine appropriate resources needed to approach challenging cases
Identify the Center for Medicare and Medicaid Services (CMS) criteria of coverage for parenteral nutrition therapy: diagnoses and length of therapy
Be able to list tools needed to make and administer BTF.
Discuss differences between the premade whole food formulas.
Describe prevalence of hyperglycemia and its clinical impact.
Describe blood glucose goals.
Describe treatment of hyperglycemia in patients on parenteral and enteral nutrition.
Describe management of hyperglycemia in patients on corticosteroids.
Describe management of hyperglycemia in patients on enteral feeds (continuous, bolus, nocturnal).
Describe management of hyperglycemia in patients on parenteral nutrition.
Attendees will be able to state foods to avoid and why due to food safety concerns for an immunosuppressed patient/client (pregnant, oncology, immunocompromised, post-organ transplant.
Attendees will be able to discuss the role and application of nutrition support within the various stages of solid organ transplant nutrition care. Specifically addressing the concepts of "pre-hab" and "re-hab" for nutrition care and monitoring.
Describe at least 3 potential adult gastrostomy/jejunostomy tube site complications.
List at least 3 strategies to prevent gastrostomy/jejunostomy tube site complications in the adult patient.
Discuss at least 3 interventions to treat gastrostomy/jejunostomy tube site complications occasionally seen in the adult patient.
The opportunity to interact with the experts is offered as part of the break-out sessions in the afternoon.
Registration Fees
| | | |
| --- | --- | --- |
| Early (7/1 - 7/26) | $120 | $165 |
| Regular (7/27 - 8/23) | $125 | $170 |
| Late (8/24 - 9/17 | $135 | $180 |
| RPh/Licensed Independent Practitioner/Industry | | |
| Early (7/1 - 7/26) | $145 | $190 |
| Regular (7/27 - 8/23) | $150 | $195 |
| Late (8/24 - 9/17) | $160 | $205 |
| Full Time Students Undergraduate/Interns * | | |
| Early (7/1 - 7/26) | $40 | $40 |
| Regular (7/27 - 8/23) | $45 | $45 |
| Late (8/24 - 9/17) | $50 | $50 |
If there are any special diet or handicap needs, please email mywispen@gmail.com by September 17, 2019 (no special dietary requests will be taken after this date).
If you have any questions, please email mywispen@gmail.com.
Registrants will have only online access to presentations,  no printed booklet.
Photography waiver: I understand that WISPEN and ASPEN may, at its option, make photographs, videos or recordings of WISPEN events, which may include my likeness or participation, and reproduce them in WISPEN and ASPEN educational, news or promotional material, whether in print, electronic or other media, including the WISPEN and ASPEN Web sites and WISPEN and ASPEN managed social media sites. By participating in the WISPEN symposium, I hereby grant WISPEN and ASPEN permission to make, use and distribute such items, and I waive any rights to seek payment or compensation.
Hotel Reservations
WiSPEN has reserved a block of rooms at Hilton Garden Inn-Oconomowoc. Rooms start at $127/night and will be available until either August 23, 20189 or the block of reserved rooms is depleted.
Use the Group Code: WiSPEN Block when making reservations to receive the reduced WiSPEN group rate.
VENDORS
WiSPEN acknowledges the following vendors for supporting the 37th Annual 2019 Fall Symposium: